It was a rainy day on a Tuesday. Diana and her mom were ready to go wedding dress shopping at two bridal stores in Milpitas, California. Lucky for them, shopping on a weekday meant no lines and crowds, ample parking and plenty of mirrors! The stores were practically empty, making the shopping experience very relaxed and enjoyable.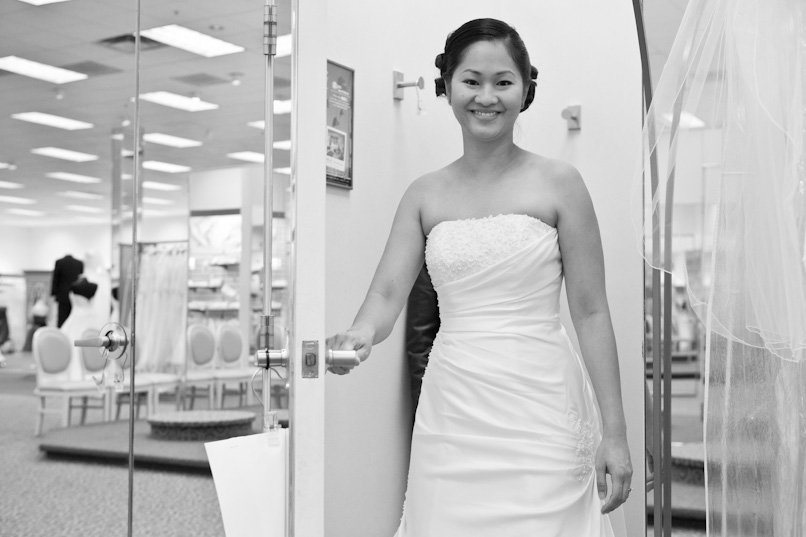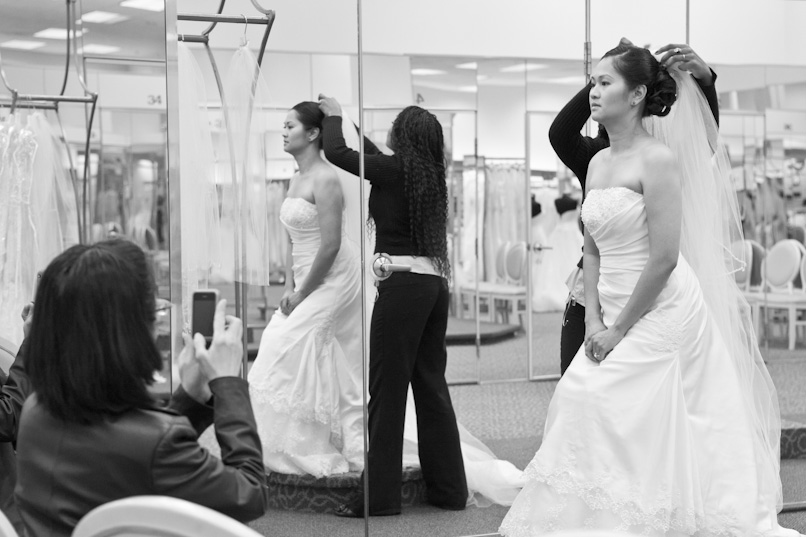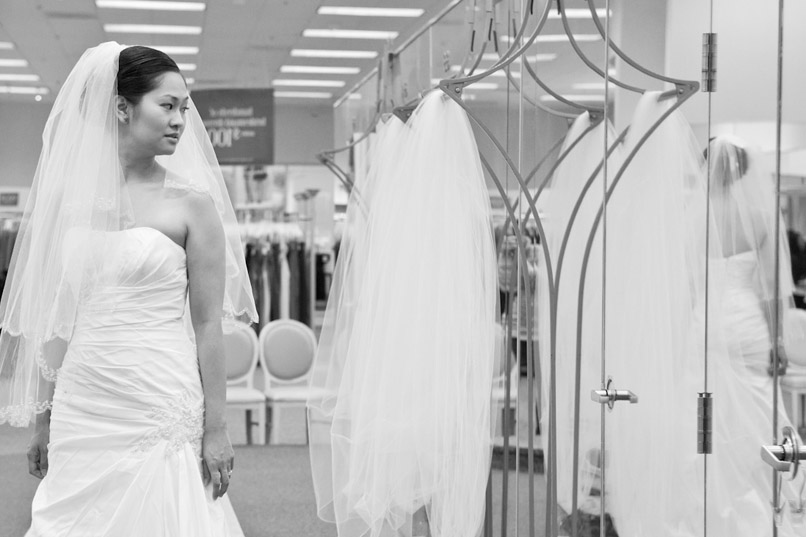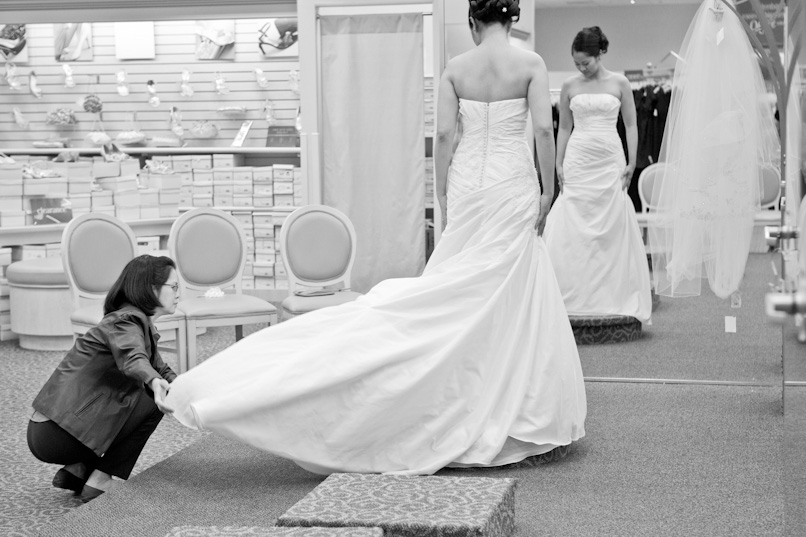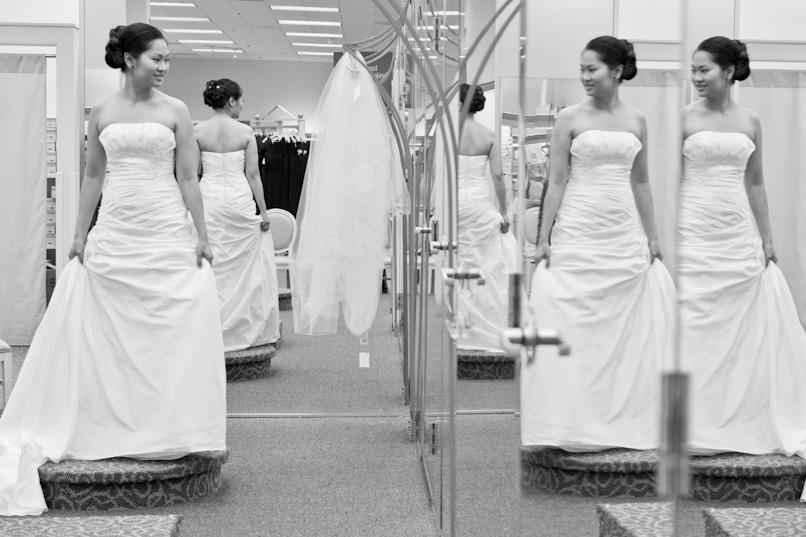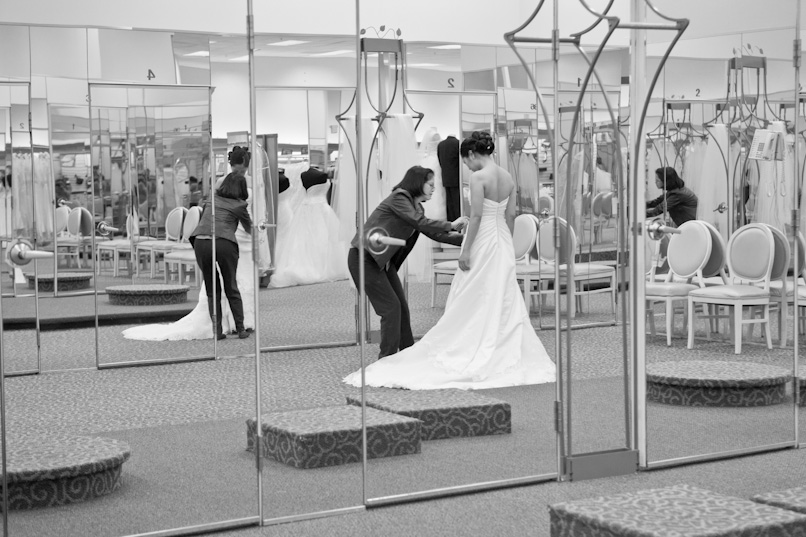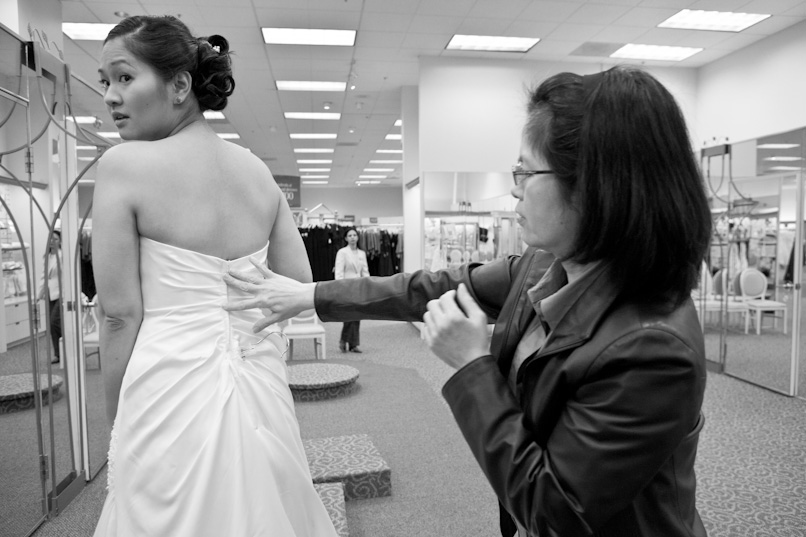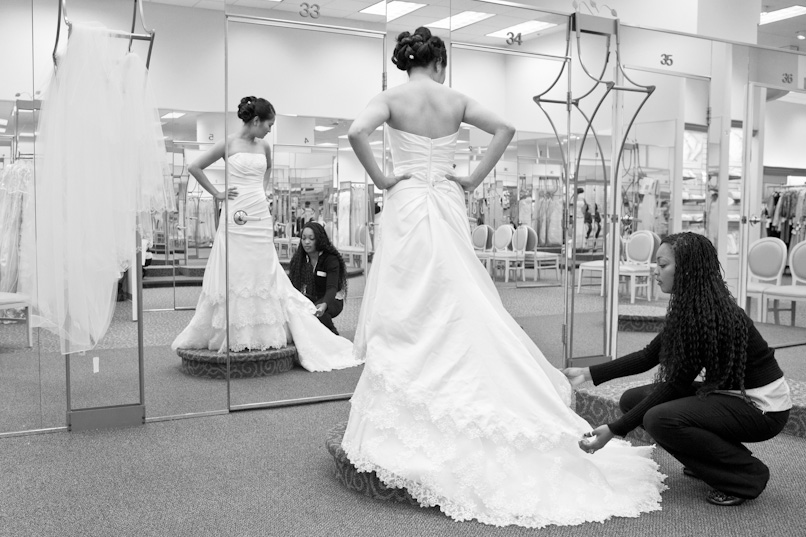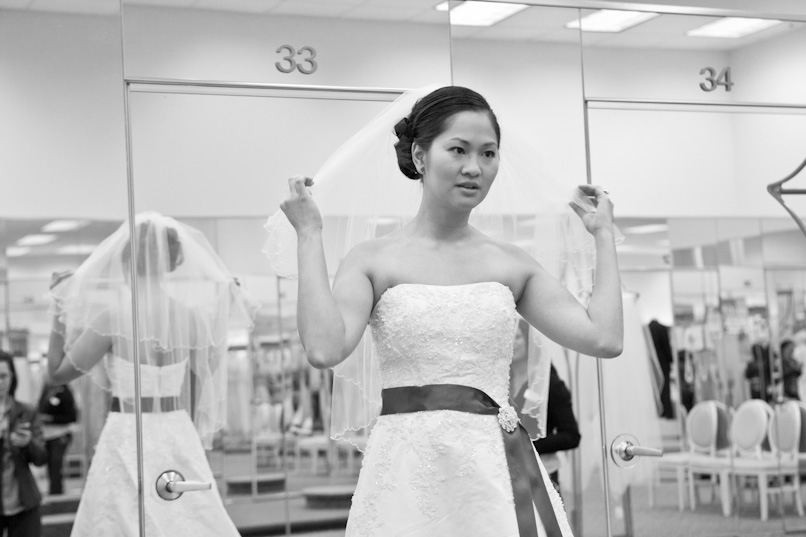 Diana and her mom finished shopping at David's Bridal. Next stop, Group USA at the Great Mall in Milpitas!
Group USA is an affordable bridal and formal attire boutique. They provide a catalog of the wedding dresses available this season. Diana and her mom pick out their favorites for Diana to try on.